Following shows allows you to get updates on your favorite shows on the Viki mobile app, notifying you when new episodes/subtitles are available.
You can follow shows on the Channel page by clicking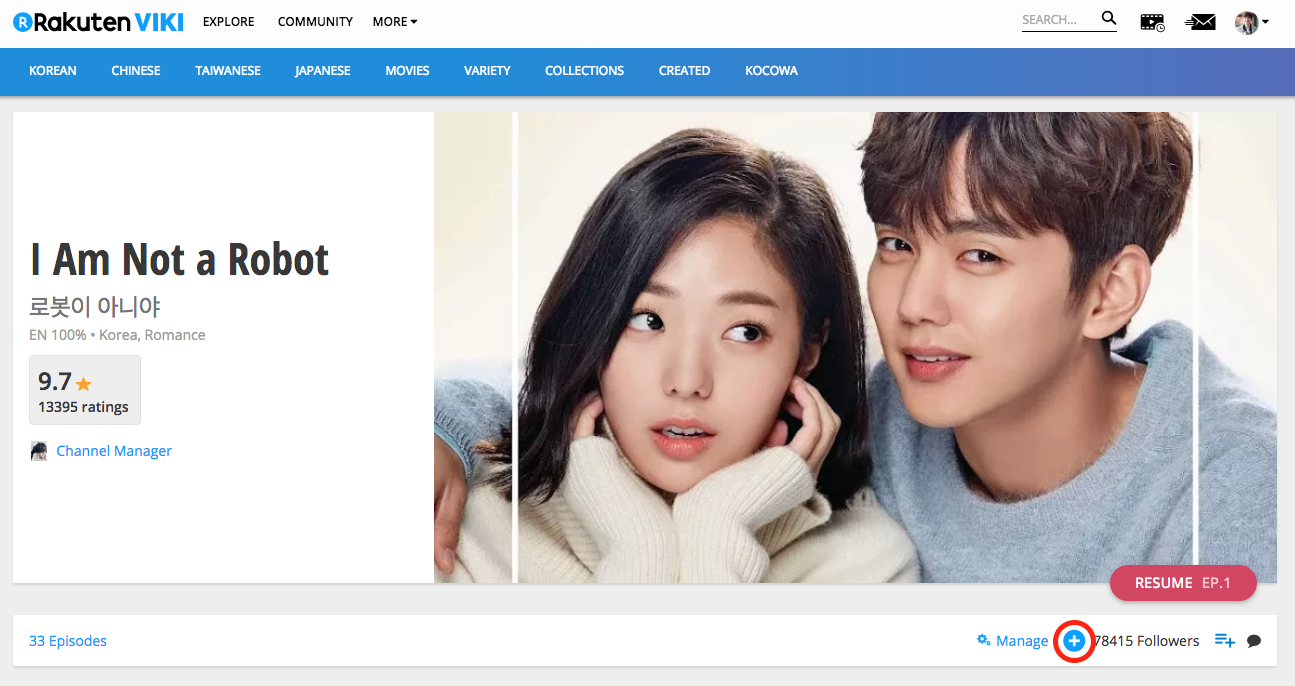 After following a show, the button will now appear as

. You can also unfollow the show by clicking on the button again.
Another way to unfollow shows is to go to your Following page, click on

icon below the thumbnail of the show you want to unfollow, and select Unfollow.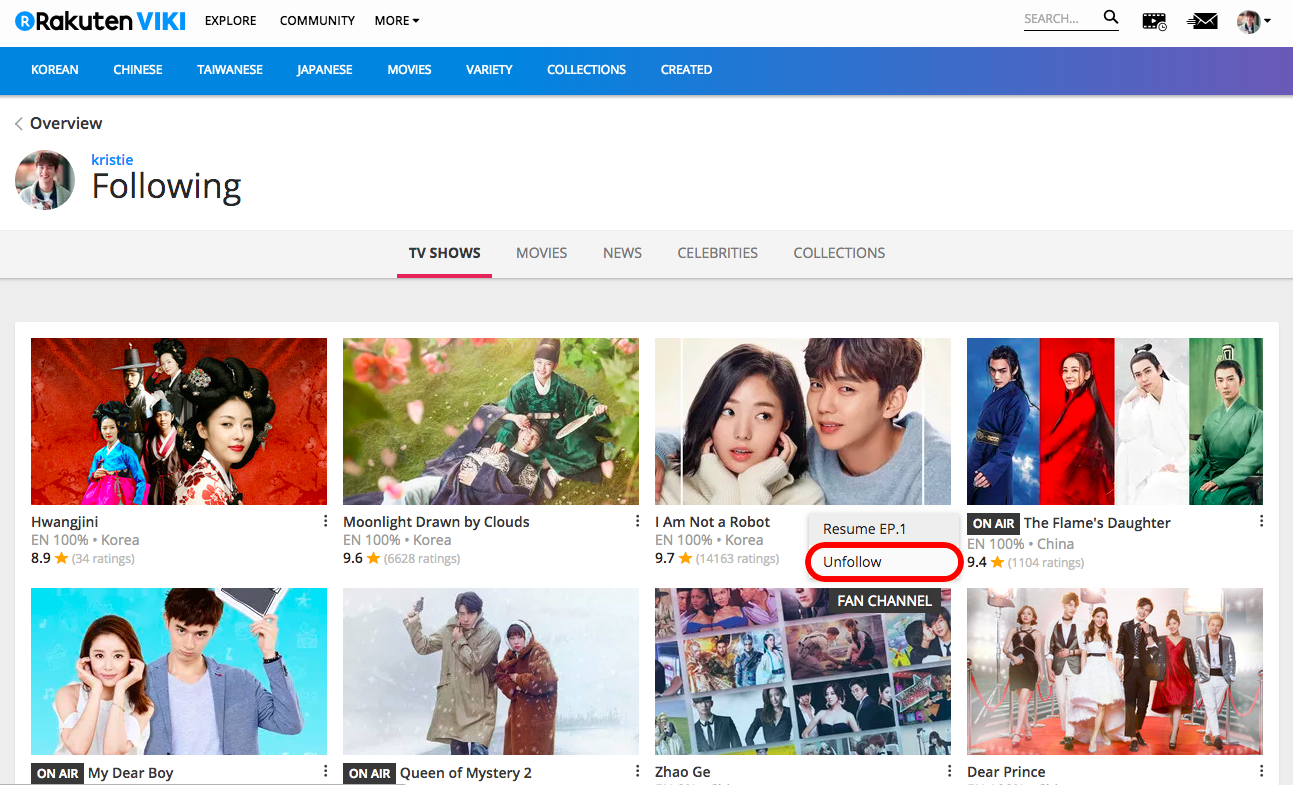 Go to the show you want to follow and select the bell icon with the plus sign.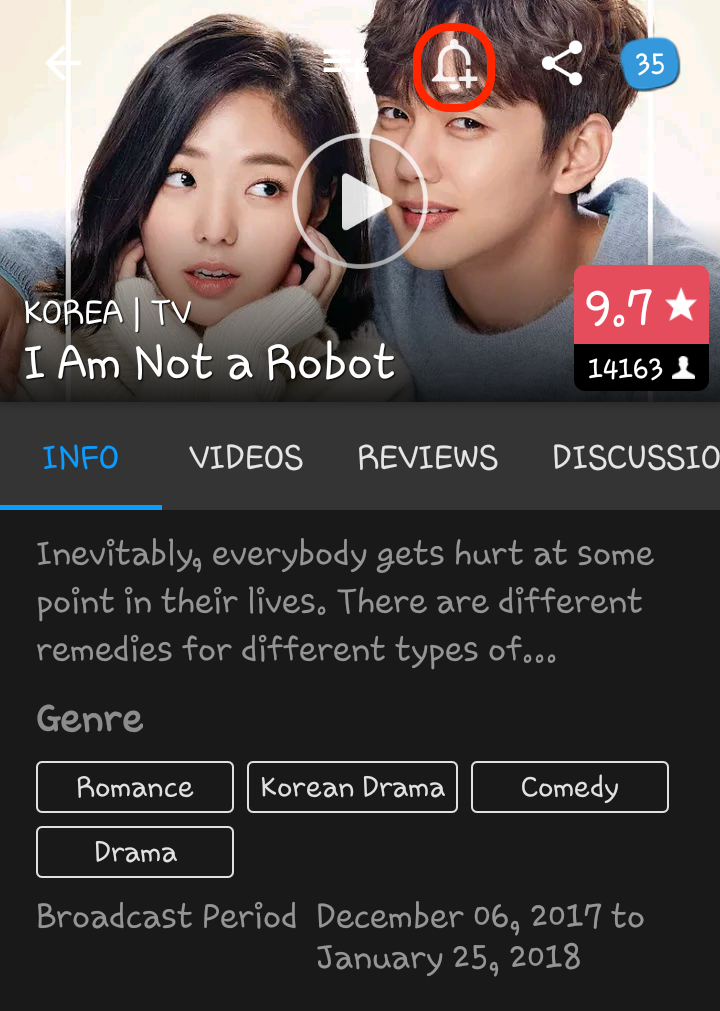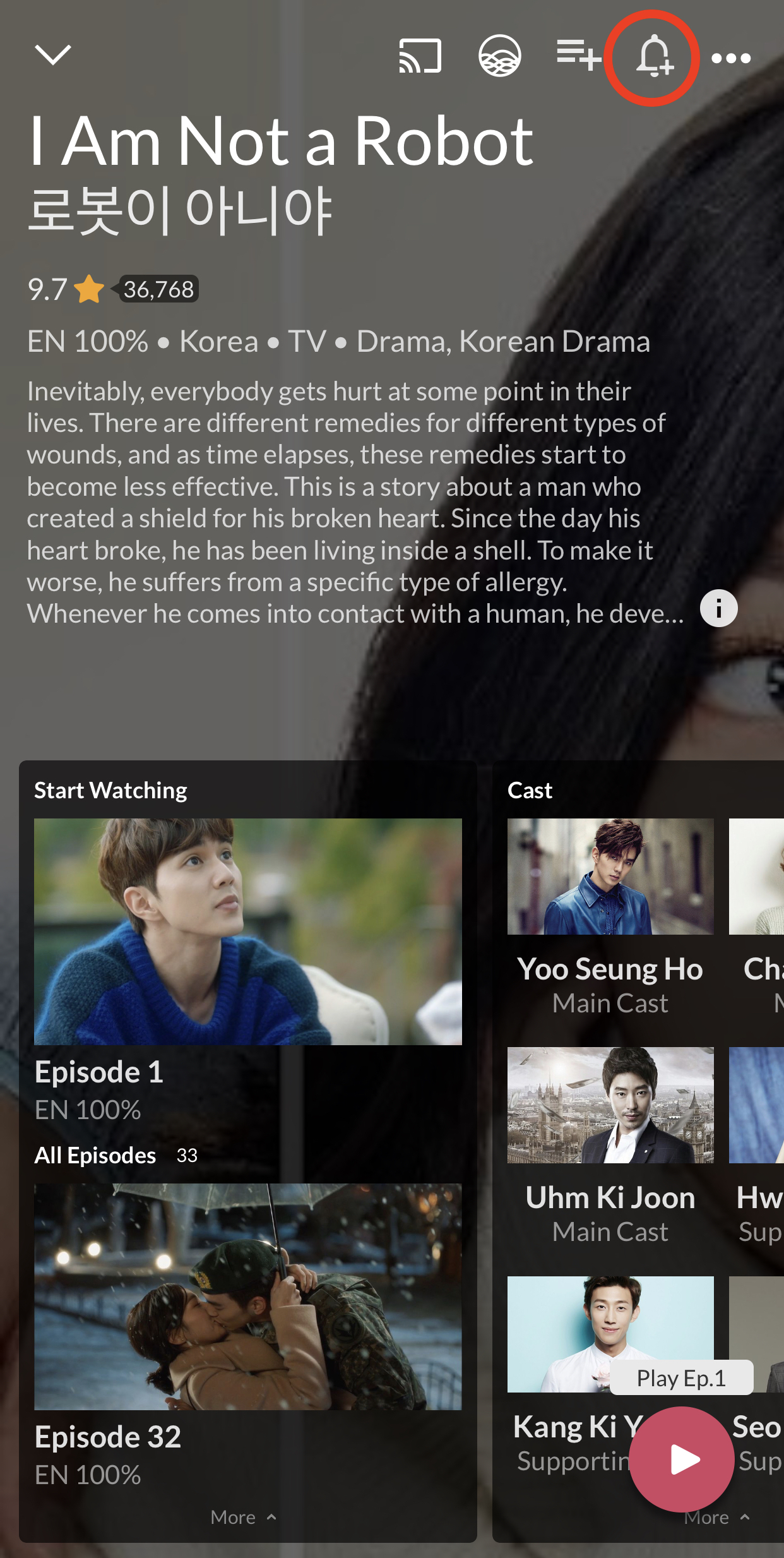 After following the show, the plus sign will change into a tick. Simply tap on the icon again to unfollow it.
For TV apps, instead of the bell icon, it will indicate 'follow' or 'unfollow' to do so.
How do I find the list shows that I've followed?
Click here for more information on how to find your Followed shows.