You can now verify your email address on Viki, in order to enjoy full access to all of the features on your account. 
For new users:
A verification email will be sent to your account automatically after sign up. You will also see a notice under the menu advising you to verify your email address right after your first login. You can resend the verification email again from this notice if you didn't received it.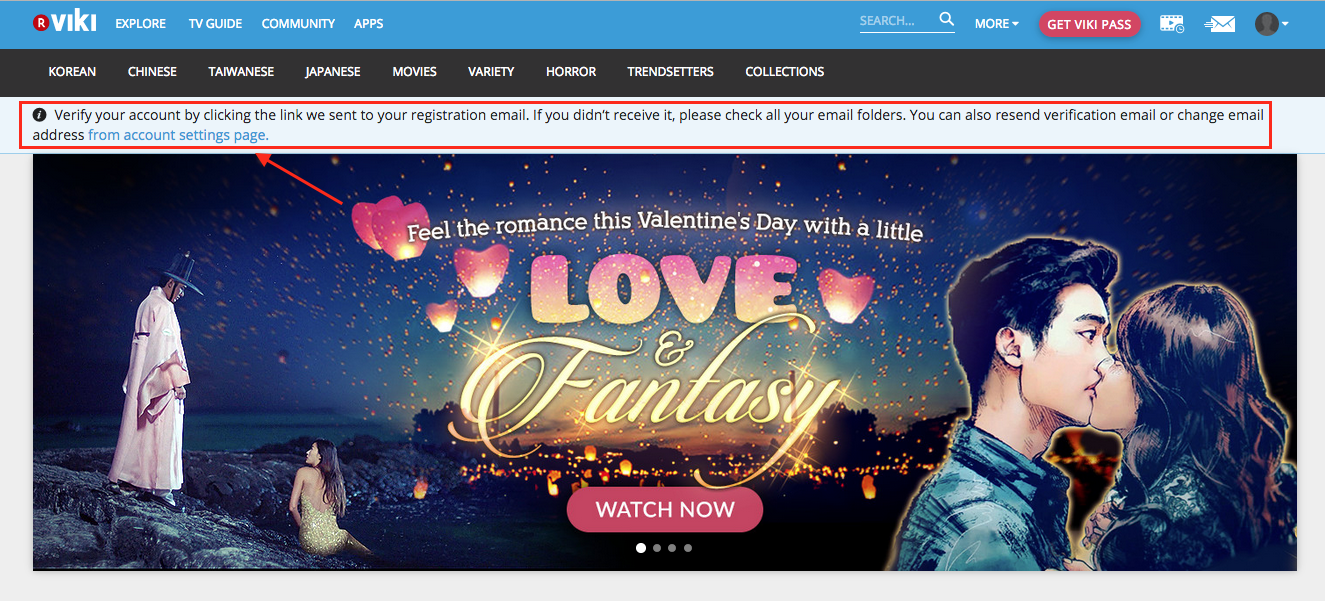 For new or existing users:
If you already made a previous account or if you didn't received your verification email after you signed up, you can also resend the verification email from your Account Settings. A Verify Now link will appear under your Email Settings. Click on this link and check your email inbox for the Viki verification email.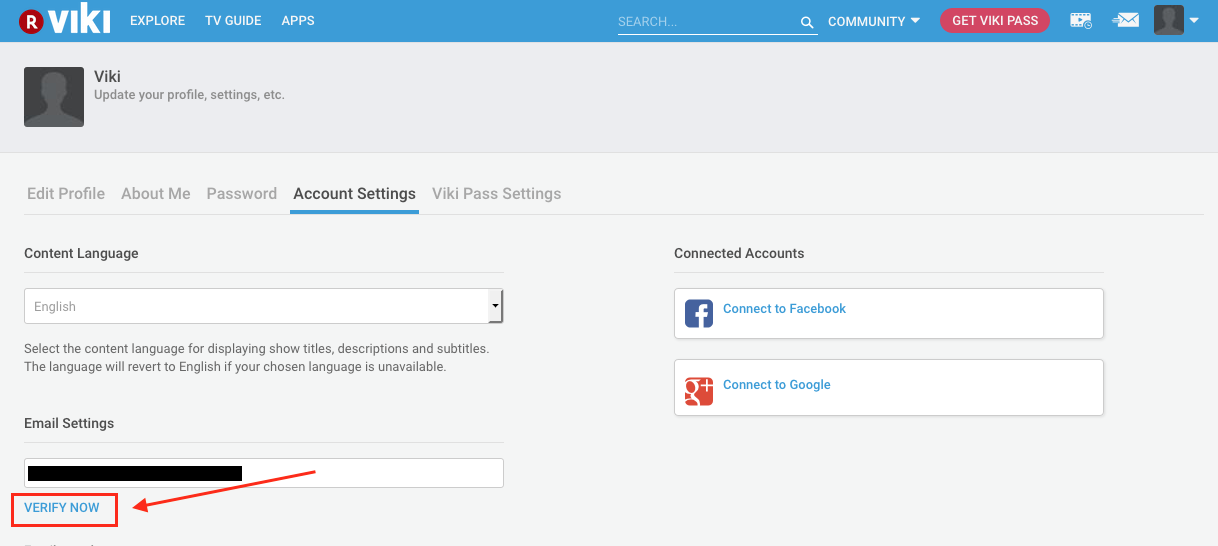 To complete the verification process, click on the Verify Email link from the email received as shown below.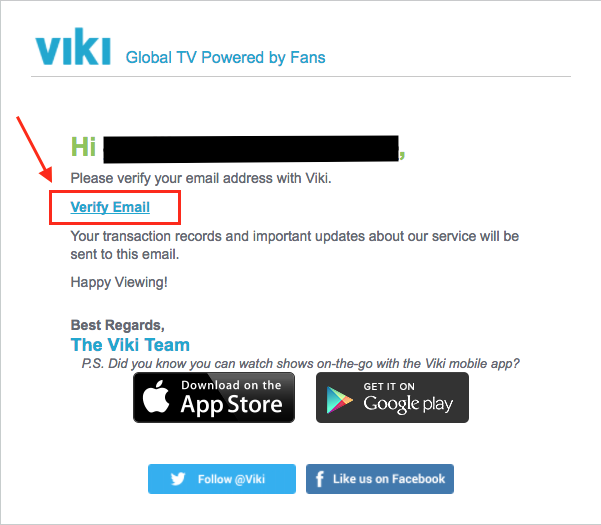 Didn't get the email?
Check your spam folder to make sure it didn't end up there. You can also add the email address noreply@viki.com to your address book and then try sending the email again.
If you're still not receiving the email, contact your email service provider to troubleshoot further.
What happens if I change the email address associated with my Viki account?
If you ever change the email address associated with your Viki account, you'll need to verify your new email as well.