Subtitles on Viki are created by fans from around the globe through a one-of-a-kind process that produces subtitles that can't be found anywhere else. Check out the subtitle creation process below!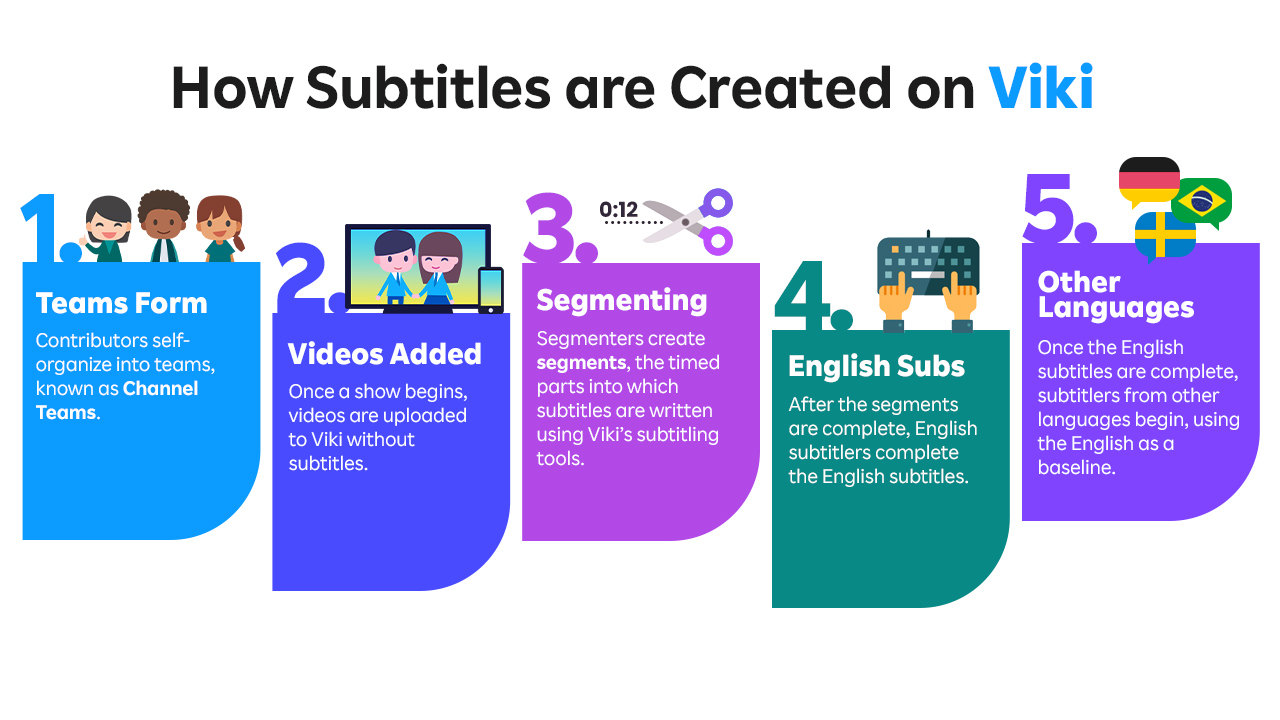 Subtitling speed and availability is dependent on the popularity of the show, the type of content (historical drama language is very different from modern dramas!), contributors discovering the show and recruiting team members when the video was uploaded, and a variety of other factors.
We're taking the necessary steps to support our contributors and viewers with subtitle availability.
You can help too! Words of encouragement go a long way in motivating our global community to create amazing high-quality subtitles that are unique to Viki. Cheer contributors by tapping on the ♥ button in the "Subtitle team" tab on each show's channel.
Learn more about our Contributor Community in our FAQs and on the Community page.