The Offline Viewing feature is currently only available for Viki Pass Plus subscribers, or users who have purchased rental titles on the Android and iOS app. Do ensure that you're on version 6.19 or above for Android, and version 6.28.0 or above for iOS.
As this feature is still being gradually rolled out, we aim to make Offline Viewing available for Viki Pass Plus subscribers in more regions as soon as we can. Currently, this feature is available only in North, Central, and South America.
What is Offline Viewing?
The Offline Viewing feature allows eligible users to download DRM-supported content with a network connection and watch the downloaded content on the app when the device does not have an internet connection.
How do I find and download the title I want?
Tap on or search for the title you want - if it displays an icon, you will be able to download the video. Currently, you can download more than one video simultaneously, but there is no button to download an entire series at one go.
Do note that specific titles will not be available for download.
How many devices can I download content on?
Currently, it is limited to 1 authorized mobile device per user.
Where do I find my downloaded content?
You can browse and watch your downloaded content on the Download tab at the bottom of the screen.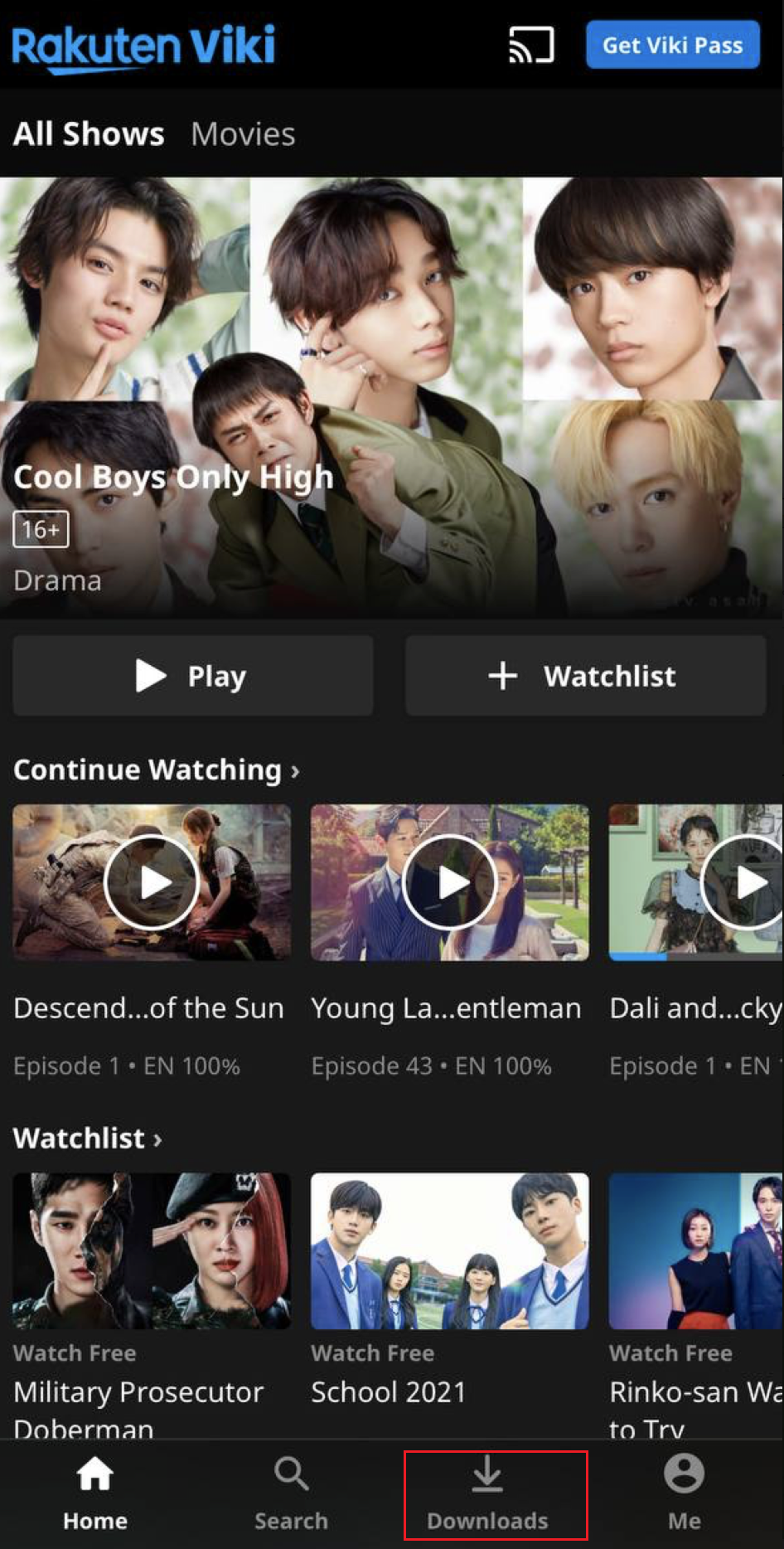 Do downloaded titles come with subtitles?
Yes, they do. However, they will be available according to the current completion percentage and the default subtitle language you selected.
If you want the latest subtitles, you will need to re-download the episode again when they're updated.
Will my downloaded titles expire?
Yes - downloaded titles are only available for a limited time.
For rental titles, rental period commences either when the show is downloaded onto your device, or when playback begins, whichever earlier.
After they expire, you will need to re-download the title (for non-rental titles) or purchase it again (for rental titles).
Please note that in certain situations, Viki may remove your downloaded content.