You can set up mobile notifications to alert you whenever an episode reaches 90% subtitles completion in your preferred language.
Turning on notifications for the specific subtitle language of a drama
1. Follow the show you want to receive notifications for.
2. Tap on Me and then the Settings icon at the top right corner.
3. Tap on Preferred Language and then choose your Language.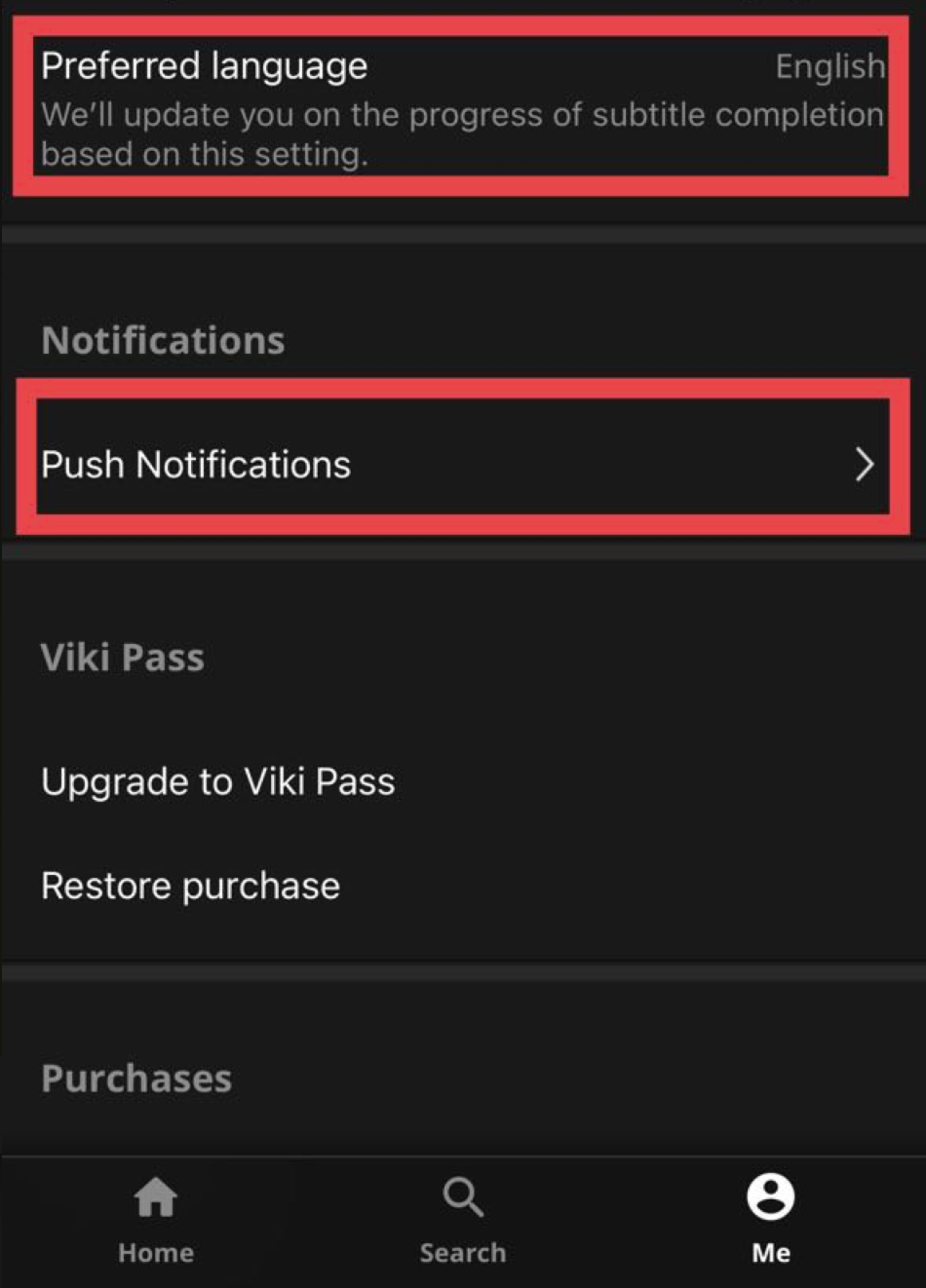 4. Tap on Push Notifications.
5. Turn on push notifications to notify you whenever a new episode and/or subtitles are available for shows you're following.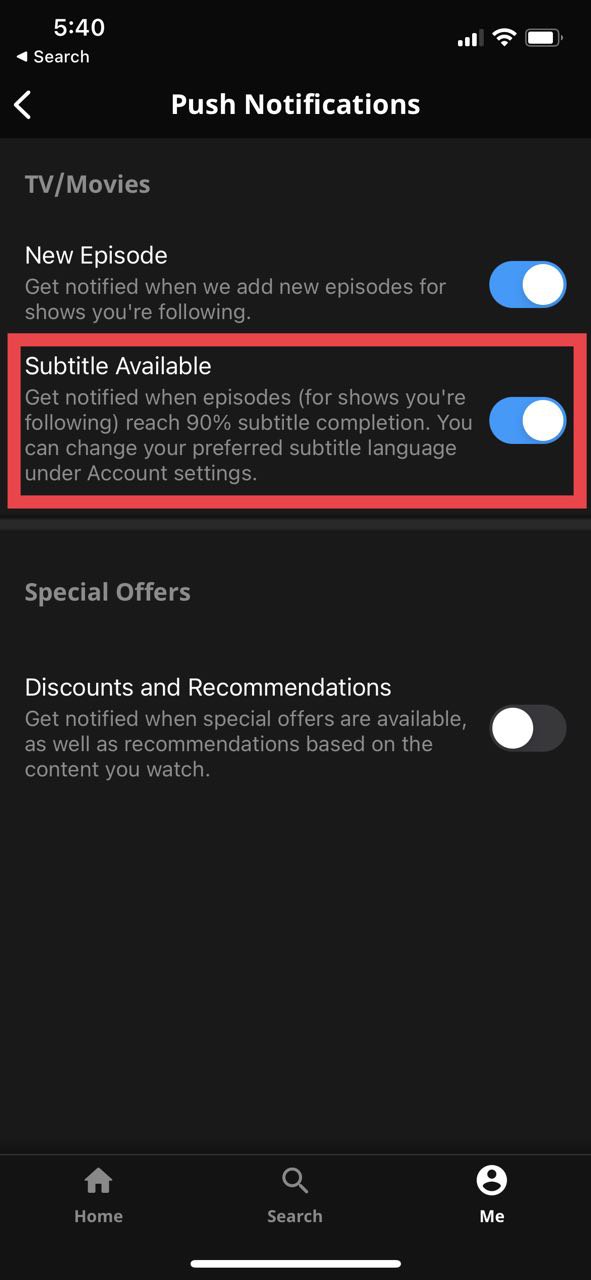 ---
Enabling notifications from the Viki app on your phone
Android
1. On your Android device, go to Settings > Notifications.
2. Check if notifications for the Viki app are switched on.
iOS
1. Launch the Settings app on your iPhone or iPad.
2. Tap Notifications.
3. Scroll down to 'Viki'.
4. Toggle the Allow Notifications switch on if it's not already.
5. Tap Banners to enable or disable them.