Learn Mode is an experimental project from Viki to facilitate language learning. This feature is available on certain Korean & Chinese titles. This feature can be accessed by the users of our HTML5 player.
Turning on Learn Mode
If a video has sufficient subtitles in the origin language (Korean or Chinese), the Learn Mode toggle will be available in the settings menu as shown below.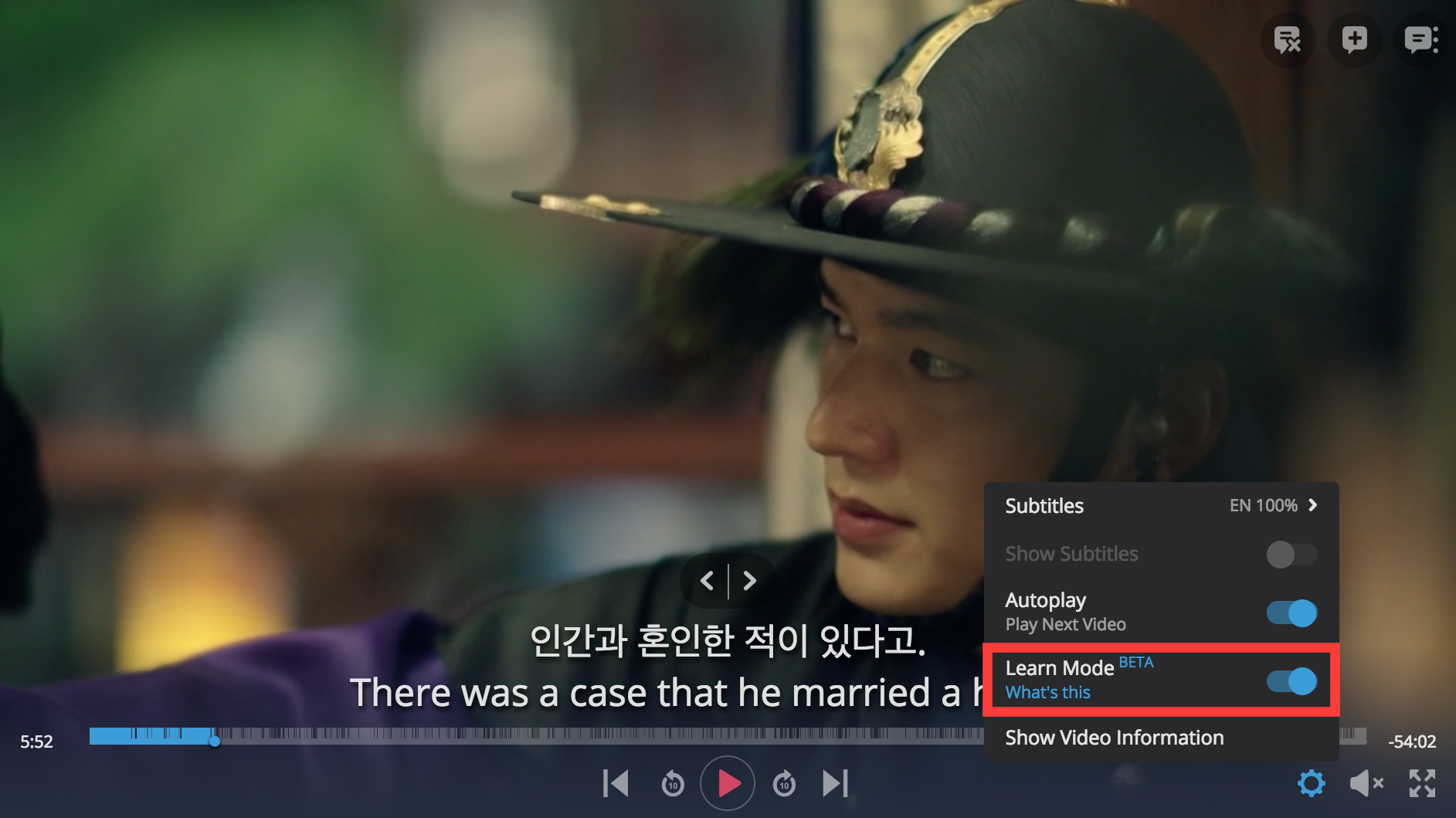 Using Learn Mode
When Learn Mode is turned on, both the origin language and your preferred language subtitles tracks will appear together. In addition, arrows are visible just above the subtitles. These allow for easy navigation between different subtitle segments.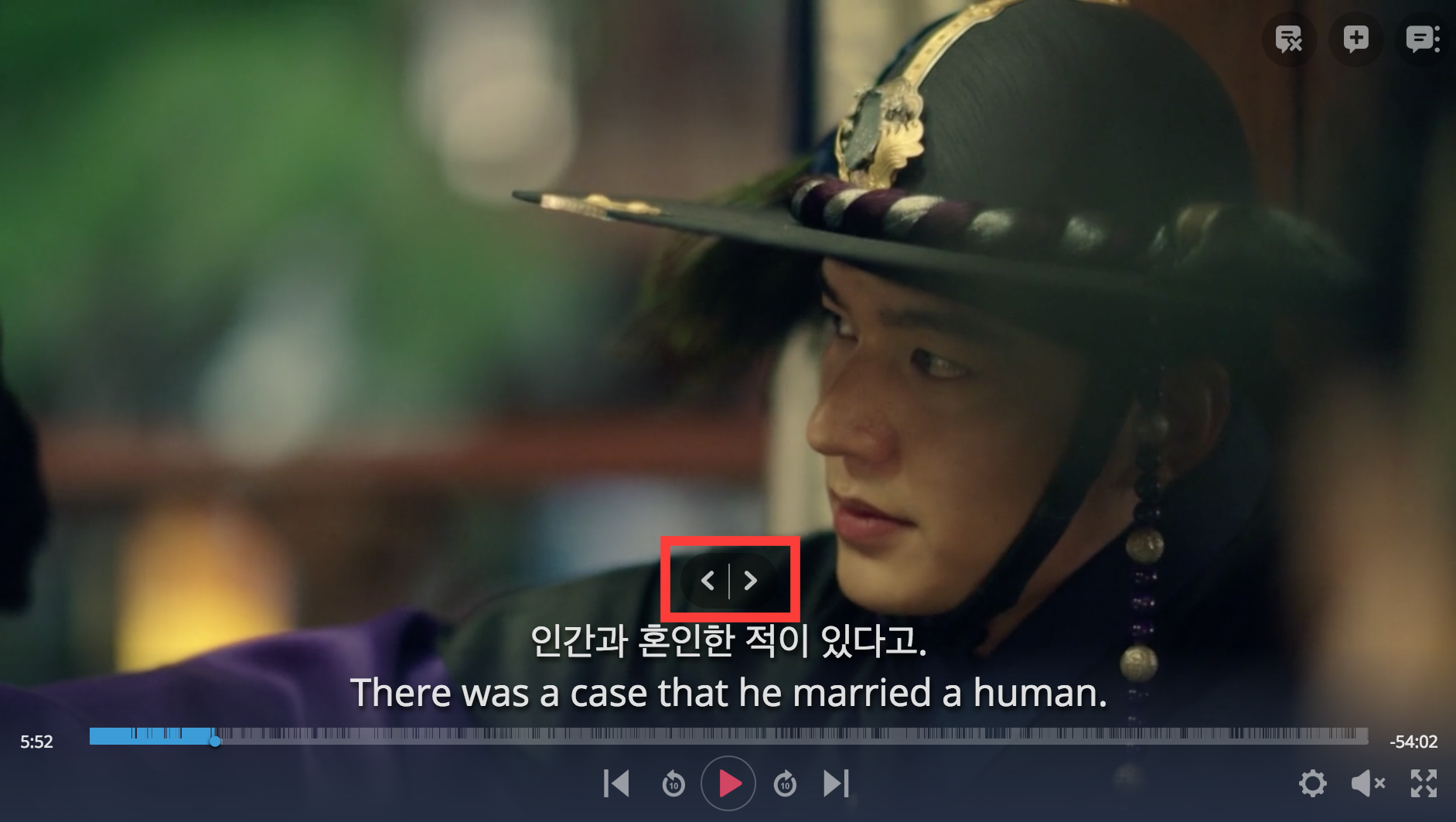 Most importantly, you can now mouse over the Korean & Chinese subtitles and click on a particular word to get its definition as well as pronunciation in your preferred subtitle language. You will also notice that the video is paused when you move your mouse over the subtitles, this allows you to easily select the word you want without having to pause at the right time.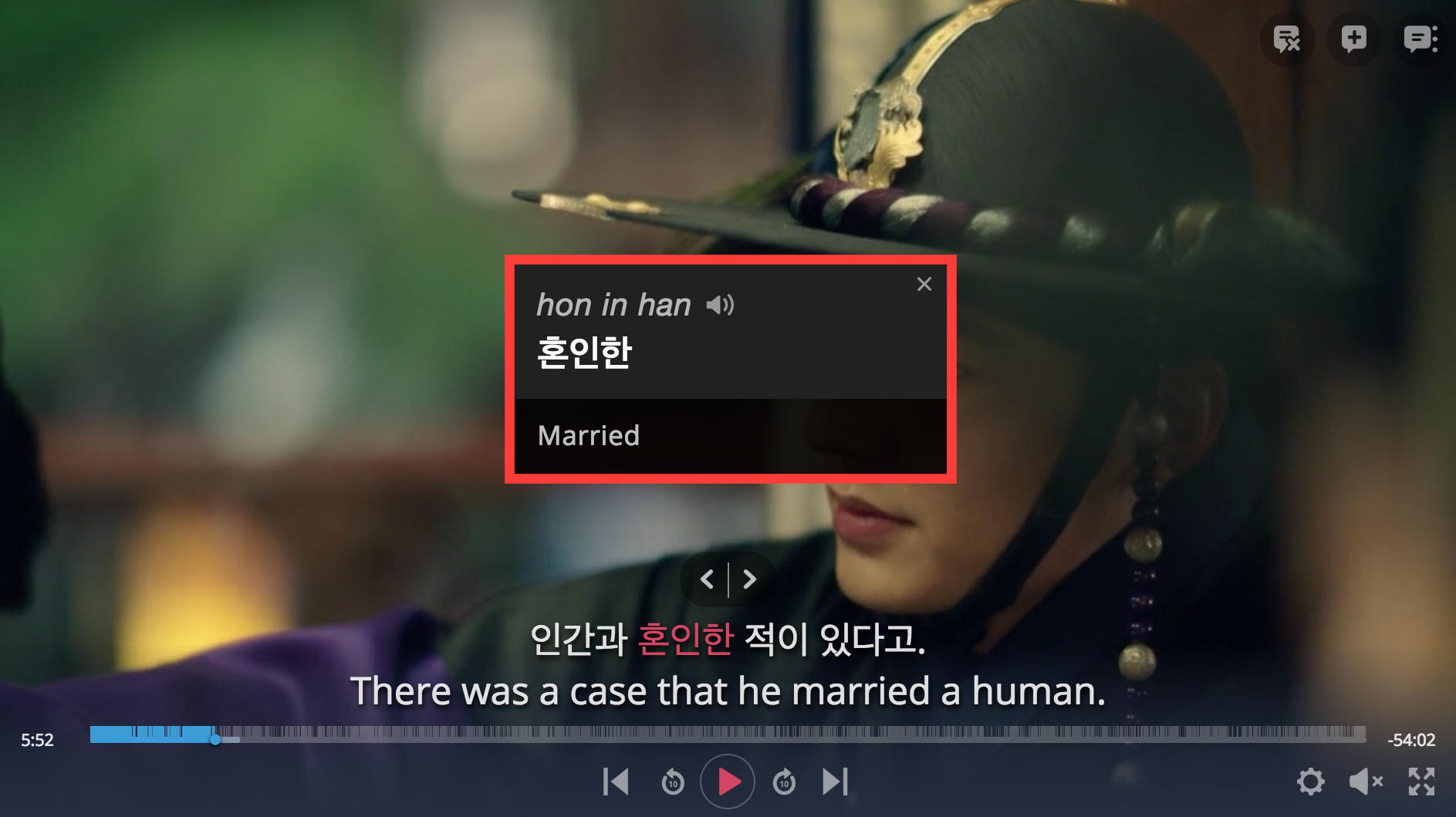 Please do note that this feature is currently in BETA mode and we do hope to continue to improve the experience. If you encounter any issues or would like to provide feedback, please do file a ticket with us here.
Here are some titles to get you started
From Korea:
From China:
My Sunshine (Director's Cut) 何以笙箫默