To opt in or out of email notifications, make sure your email settings are set up correctly. 
You can set up your email notification from your Account Settings. 
To receive all notifications from Viki, make sure your settings look like this: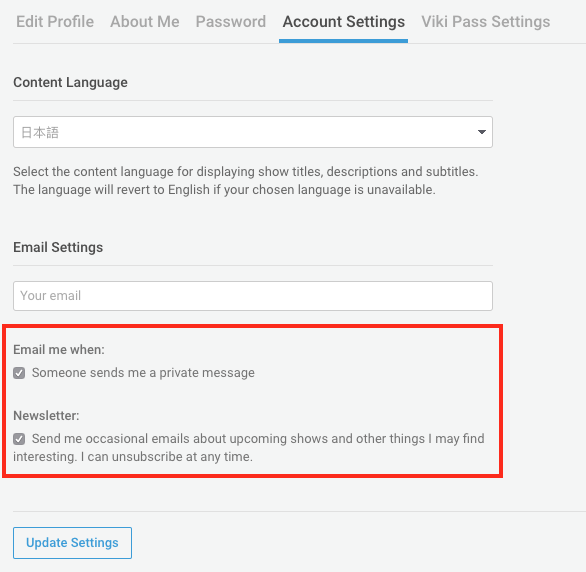 To opt out from email notifications, please uncheck the boxes next to the 'Email me when' options.