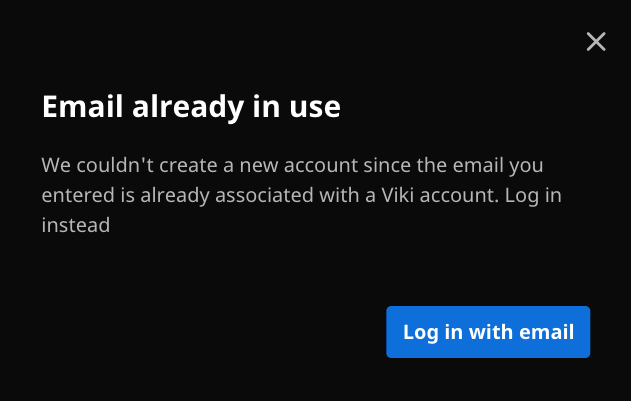 If you're trying to create a new account and you're getting the error message "Email address already in use," this means you already have an existing Viki account associated with this email address.
Do know that only one email address can only be associated with one Viki account.
If you're unable to access the account or forgot your password, you can reset it here.